European Housing Insights Q2
2nd Oct 2023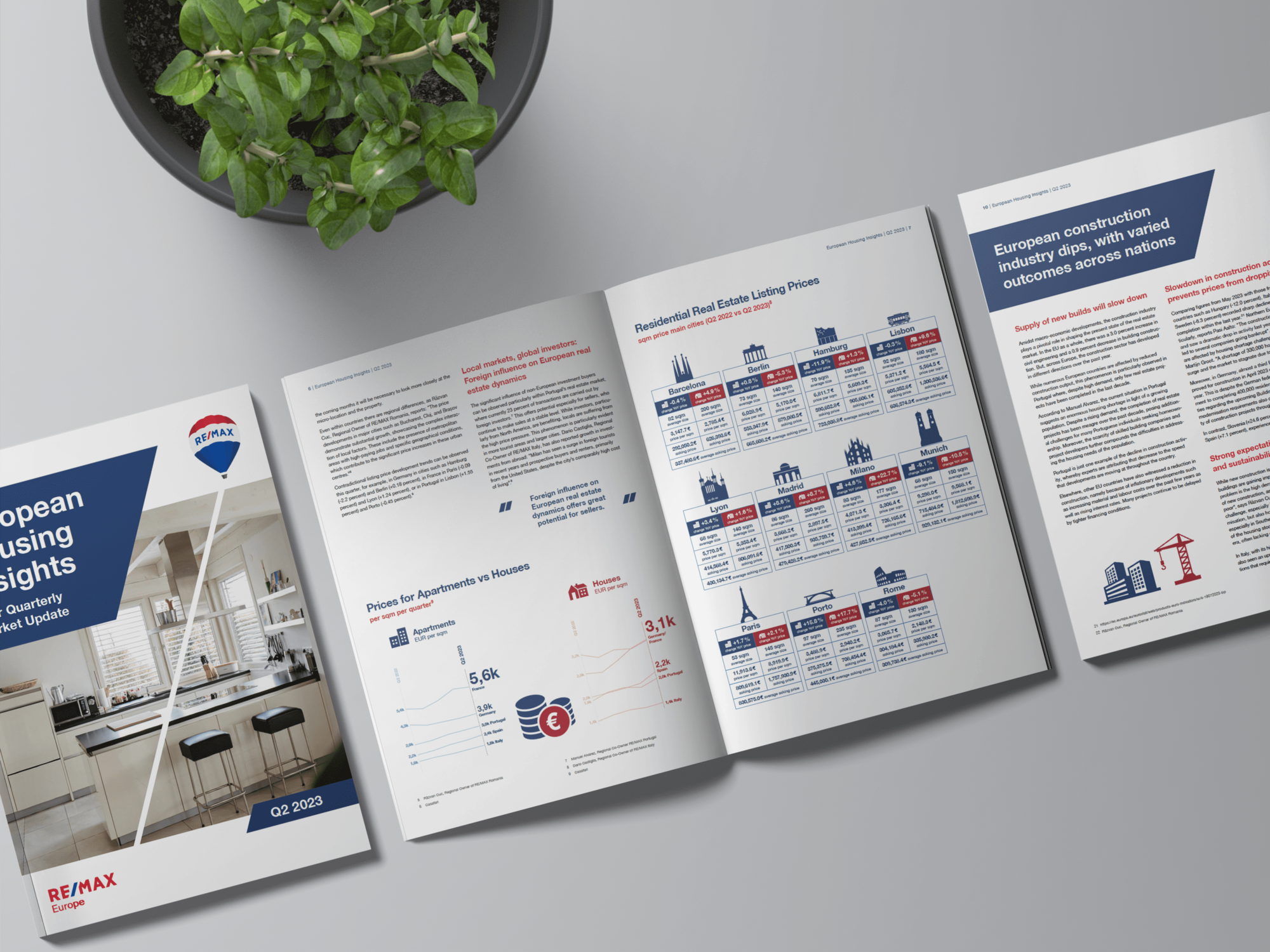 We are thrilled to launch the second edition of our Quarterly Market Update Report, titled "European Housing Insights." This comprehensive report presents a wealth of impactful data collected from across the European real estate landscape. In addition to macroeconomic analyses, the report features invaluable insights sourced directly from our European Regional Owners.
How have real estate market prices evolved?
What's the influence of current macroeconomic factors on property demand and supply?
What role does the construction industry play within the current real estate landscape?
How can real estate buyers and investors make the most out of the current market conditions?
All these questions and more are answered in our Quarterly Market Update Report.
Check it out now and navigate successfully through the current developments throughout the real estate market.

Download the European Housing Insights Q2 (English)

Download the European Housing Insights Q2 (Hungarian)
Login to your account
or register today